Two Women Caught Smuggling Cocaine Inside Their HAIR WEAVES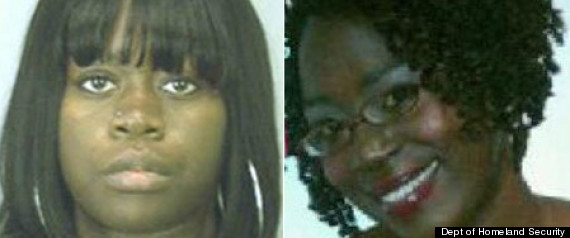 Kiana Howell and Makeeba Graham, who aroused the suspicions of customs officials with their nervous nature and unnaturally bulky hairstyles, were found to have over two pounds of cocaine sewn into their weaves.

Howell and Graham had arrived at JFK from Guyana when they were signaled out for unusual behavior.
According to the affidavit obtained by The Smoking Gun, during routine questioning, "[Howell] appeared extremely nervous… she could not remain still, she could not maintain eye contact. She asked to go to the bathroom several times".
During the pat down, an officer felt something hard in her hair, which Howell said was part of her weave.
When asked to remove their wigs, both Howell and Graham said they were sewn into their natural hair and so couldn't be taken off.
They were then escorted to a medical facility where the weaves were dismantled and the cocaine was discovered in tiny plastic bags attached to their fake hair.
Howell said her Guyanese boyfriend had asked her to bring the packages to America in her hair and she was unaware of what they were, although knew, "it wasn't something good."
According to News One, the pair have been charged with narcotics smuggling.