Celebrity News
all the happenings with these so-called stars
1
Eric Williams (pictured), who played with such NBA powerhouse teams as the Cleveland Cavaliers, Denver Nuggets, and New Jersey Nets and was also featured on the reality show "Basketball Wives," is now claiming to be broke and homeless, according to TMZ.
(more…)
9
do you think it's the media and bloggers fault? i don't see how.
but peep flex's rant below and tell me what you think
3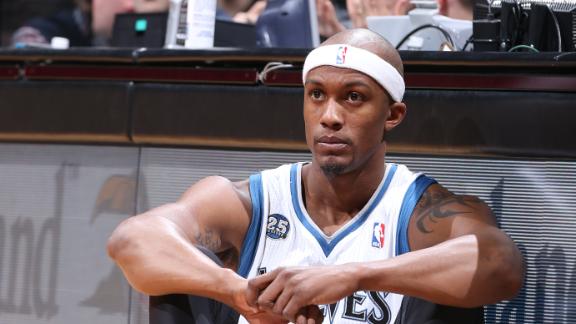 MINNEAPOLIS — Minnesota Timberwolves forward Dante Cunningham was arrested for a second time in three days because he sent threatening messages to a woman he was living with that "rose to a terroristic level," police said Monday.
(more…)
3
Kartel, whose real name is Adidja Palmer, is to serve 35 years before he becomes eligible for parole.
He and the three other men convicted for Lizard's murder were each given life sentences a short while ago by Justice Lennox Campbell.
(more…)
4
A pugnacious Bed-Stuy rapper who already took on Kanye West and Kendrick Lamar in rhymes last year took a new swipe at Brooklyn star Jay Z on Friday.
(more…)
5
AARON MCGRUDER:
As the world now knows, The Boondocks will be returning for a fourth season, but I will not be returning with it. I'd like to extend my gratitude to Sony and Adult Swim for three great seasons.
(more…)
7
In the profile, Ben McGrath brings up Trayvon and the support his death garnered, namely by LeBron James and the rest of The Heat players in a photo that circulated of the team wearing hoodies in a show of solidarity.
This is what Kobe Had To Say:
(more…)
6
Former Fugees member Wyclef Jean is reportedly broke, according to his business manager.
The Smoking Gun reports that the entertainer, who only a couple of years ago tried to run for the Haitian presidency, reportedly is in debt to Uncle Sam to the tune of $2.9 million in tax liens.
(more…)