Celebrity News
all the happenings with these so-called stars
21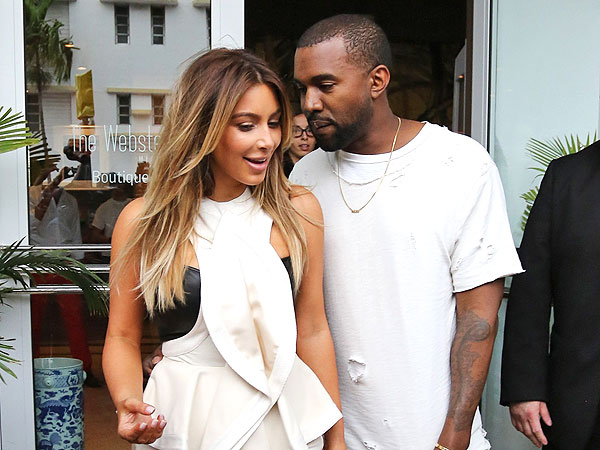 GQ: Why'd you decide to get married?

Kanye West: Saying "Hey, I like Kim" isn't as inspiring to people as us getting married. And anyone that's in a relationship knows that in order to get to the point to get married and then to be married and to then carry on, it needs that work put into it. Right now, people look at it and it's like, "Wow, that's inspiring." Meaning that love is infectious. You know, God is infectious—God flowing through us and us being little-baby creators and s***. But His energy and His love and what He wants us to have as people and the way He wants us to love each other, that is infectious. Like they said in Step Brothers: Never lose your dinosaur. This is the ultimate example of a person never losing his dinosaur. Meaning that even as I grew in cultural awareness and respect and was put higher in the class system in some way for being this musician, I never lost my dinosaur.
(more…)
40
if this is true she is foul. nothing like the revenge of a scorned woman.
look at the tweets below!
3 Bobby Womack, the legendary soul singer whose career spanned seven decades, died Friday at age 70. A representative for Womack's label XL Recordings confirmed the singer has died to Rolling Stone, but said the cause of death was currently unknown.
(more…)
4
Today I resigned from HOT97. I am grateful to the Emmis family for my time with the company and the immeasurable way that it has shaped my life. We made history together in so many ways and I will cherish those memories and my friendships forever. This was one of the toughest decisions I've ever had to make but ultimately it is time to move on, to grow and to be challenged in new ways. Saying goodbye is always emotional and bitter sweet but I am extremely excited about the future. Thank you HOT97 and most importantly….the listeners… for an unimaginable journey. Today will be my last show ❤ stay tuned…. Love, angie
7
A 21-year-old man was killed this afternoon while in the parking lot of a South Side shopping mall, officials said.
The shooting occurred at 3:19 p.m. on the 700 block of East 87th Street, according to police and fire officials.
(more…)
15
The plug has been pulled on Arsenio Hall's late-night talk show, for the second time.
CBS Television Distribution, which had renewed Arsenio Hall for a second season with much fanfare in February, changed its tune, and late Friday said the season that ended May 21 would be the only one for Hall, who had a five-year run with a more successful version of the show from 1989-94.
(more…)
3
On T.I approaching him over the Instagram photo
[T.I] came to me when I was in New York. He stepped to me when I was at the jewelery store like, "Yo, let's go outside and talk." We went outside to talk, but he talked about, basically, "These girls tryna play us against each other." I said, "I don't know what you're talking about. You're talking about your wife?" I never put up a picture of her on Instagram, Twitter or Facebook. I was basically like, "Listen. I'm letting you know I ain't got…me and your wife don't have nothing…if you think so.
(more…)