Crazy News
news that you wouldn't believe
4
Former pro-boxer Kassim Ouma (pictured) was arrested by police and taken to a Los Angeles jail last Friday on battery charges for allegedly giving a man who made gay advances towards him, a beat down, according to TMZ.
(more…)
0
NEW YORK (AP) — About half of all 16- to 18-year-olds coming into New York City's jails say they had a traumatic brain injury before being incarcerated, most caused by assaults, according to a new study that's the latest in a growing body of research documenting head trauma among young offenders.
(more…)
0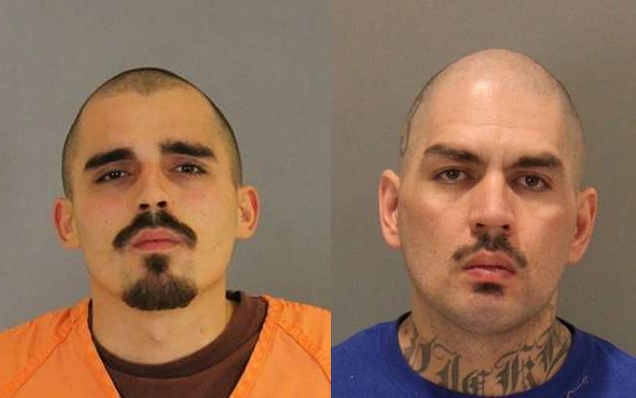 A fight between two jail inmates charged with first-degree murder ended with one of the combatants' testicles partially ripped off.
(more…)
1
A Bronx man was arrested on drug charges at Newark Liberty International Airport this week, after police said he left hundreds of packets of heroin in a rental car and then went to claim it.
(more…)
0
Las Vegas, NV (KTNV) — Teens are getting their caffeine fix in a way never thought of before. They're smoking it.
(more…)
0
COLUMBUS, Ohio – Police are looking for the man who robbed an East Columbus bank Saturday morning.
According to Columbus police, a man walked up to the counter at the Huntington Bank at 3003 East Main Street shortly after 10 a.m. Saturday and asked about getting a loan.
(more…)
2
South Carolina man Tyler Ford, 23, who is apparently taking an anger management class, was reportedly watching a movie Monday night with his girlfriend, Sheelah Thompson, 22, when they got into an argument. According to Thompson, Ford "popped" their infant on the legs two times for crying during the movie, and when she tried to get him away from the baby, he turned his rage on her.
(more…)
6
A demented teen dad bit off the nose of his 1-month-old baby because the infant would not stop crying, police in California's Bay Area say.
The tiny child's 17-year-old mother was "hysterical" when she called Fairfield police to report her little boy was bleeding from his nose.